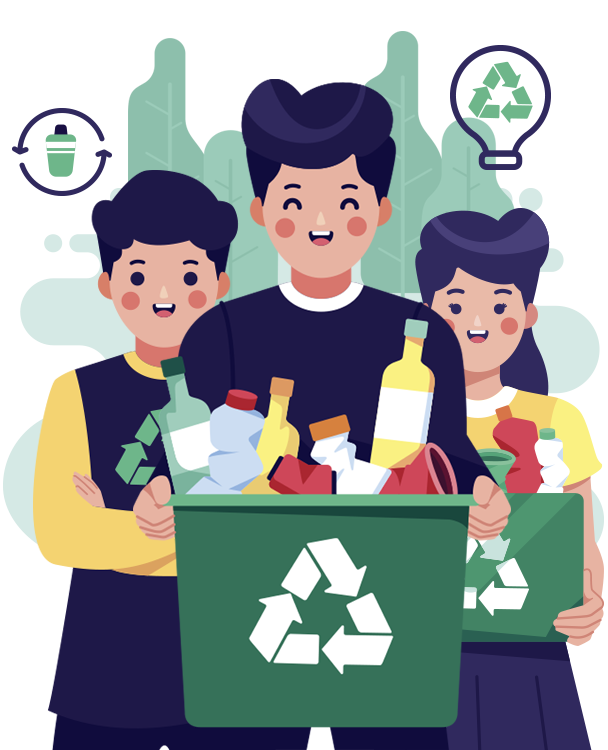 TRASH STORY
For almost a decade Indonesia has been ranked as the second largest contributor of plastic waste in the sea. As a result, the negative impacts that pose a threat to other countries are slowly starting to show their fangs. All the world's media have also preached the adverse effects of these rubbish. Many are ignore, many care. According to the research, this all stems from a lack off awareness and human selfishness. Will this be a dark history for this country? Will it be a trauma for the successor of this nation? Maybe yes, maybe no. So, let's start fixing things from your place.

Who we are
and what we do
Terra BePro is a company focused on an Environmental Management System. We give environmental services to implemented Sustainable Development Goals (SDG's) and Objectives CSR.
HAPPINESS PARTNERS & PORTOFOLIO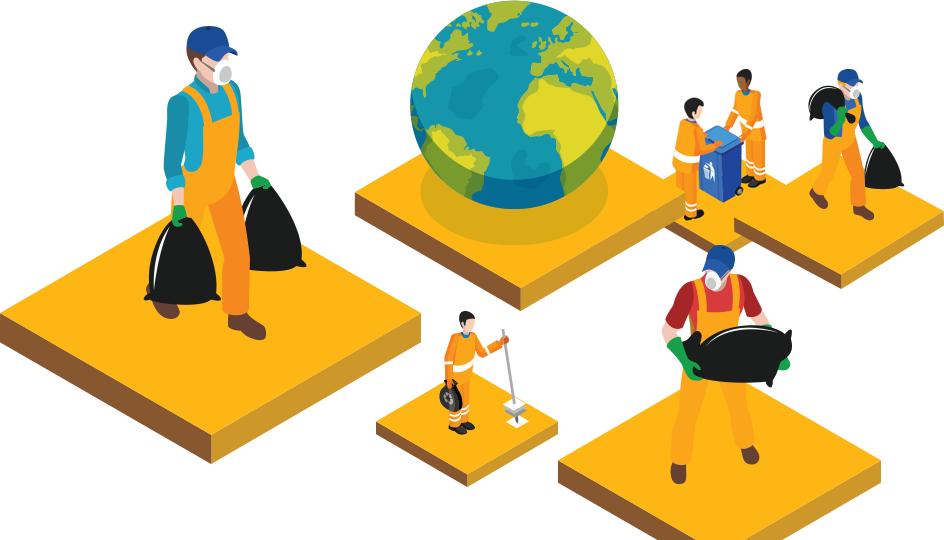 General Waste
Recycled Contents Waste
Paper Contents Waste
Waste Banks
Terra Be Pro
EVO&CO
Waste Savings
Recycled Products
Recycled Creative Goods
Sampah masih jadi persoalan yang belum bisa sepenuhnya diatasi di Indonesia. Jumlah sampah diperkirakan terus meningkat dari tahun ke tahun.
It seams that you haven't connected with your Instagram account